Magnetic Resonance Stimulation
In this textbook, Dr. Joel Carmichael reviews the fundamentals of energy medicine and the latest science underlying MRS and PEMFs. At the same time he provides clear, practical guidelines for applying powerful electromagnetic wellness technology in the home, training room or clinical setting using the MRS 2000+ designo Systems (MediConsult GmbH, Germany).
Note: This book no longer in circulation. The below link provides a scanned copy for reference purpose only.
Download MRS, by Joel P. Carmichael scanned copy (Large file: 22 MB PDF)
---
The Body Electric
The Body Electric tells the fascinating story of our bioelectric selves. Robert O. Becker, a pioneer in the filed of regeneration and its relationship to electrical currents in living things, challenges the established mechanistic understanding of the body. He found clues to the healing process in the long-discarded theory that electricity is vital to life. But as exciting as Becker's discoveries are, pointing to the day when human limbs, spinal cords, and organs may be regenerated after they have been damaged, equally fascinating is the story of Becker's struggle to do such original work. The Body Electric explores new pathways in our understanding of evolution, acupuncture, psychic phenomena, and healing.
Buy full copy at: http://www.amazon.com/The-Body-Electric-Electromagnetism-Foundation/dp/0688069711
Download sample copy (Large file: 21MB, PDF)
---
Electromagnetism & Life
The environment is now thoroughly polluted by man-made sources of electromagnetic radiation with frequencies and magnitudes never before present. Man?s activities have probably changed the earth?s electromagnetic background to a greater degree than they have changed any other natural physical attribute of the earth. The evidence now indicates that the present abnormal electromagnetic environment constitutes a significant health risk. There are also positive aspects of the relationship between electromagnetism and life. Clinical uses of electromagnetic energy are increasing and promise to expand into important areas in the near future. This book synthesizes the various aspects of the role of electricity in biology.
Buy full copy at: http://www.amazon.com/Electromagnetism-Life-Robert-O-Becker/dp/0981854907
Download extracted copy (3MB, PDF)
---
Five  hundred  years  ago, Paracelsus, a Swiss physician and  alchemist,  wondered  if
diseases could be manipulated by magnets, using lodestones as the best magnets available then. But natural  lodestones  are  quite weak and few people paid much attention to his ideas until the discovery  of  carbon  steel magnets in the 1700's…
Download the full article: A Brief History of Electro-Magnetic Field Therapy (PDF, 1MB)
---
Pulse Magnetic Field User Guide
Pulsed magnetic fields are widely documented have significant beneficial effects on biological tissue.  PEMF Research Portal provides rapid access to a wide range of topics and peer reviewed articles published in the National Institute of Health database. This document does not name any PEMF device.  This guide is generally applicable to the several forms of high intensity PEMF devices on the market.  A high intensity device generates a pulsed magnetic field with intensity in the range of 20,000 gauss or 5 Tesla. The key attribute of these more powerful devices, as opposed to lower intensity devices, is the tendency to produce a rapid, if not immediate physiological response.  Significant responses occur with in minutes. The material here reflects about 20 years of worldwide experience using these devices,
with limited use in the United States.
Download the full article: PEMF Usuage Guide (PDF, 1MB)
---
Scientific Articles
Biomagnetic Healing, by Gary Null
This paper presents the issues and scientific research relating to the efficacy of Biomagnetic Healing.
A review of pulsed electromagnetic field (PEMF) mechanisms at a cellular level: rationale for clinical use
Brett Wade. American Journal of Health Research. Vol. 1, No. 3, 2013, pp. 51-55. doi: 10.11648/j.ajhr.20130103.13
PEMF for Pain Management
William Pawluk, MD, MSc, Assistant Professor, Johns Hopkins University, School of Medicine, March 2003
Mechanisms And Therapeutic Applications of Time Varying and Static Magnetic Fields
By Arthur A. Pilla, Department of Biomedical Engineering, Columbia University, New York, NY 10032, Department of Orthopedics, Mount Sinai School of Medicine, New York, NY 10029
The Positive Benefits of Extremely Low, Pulsating, Electromagnetic Fields for All Life on Earth
An abstract on the positive effects of published clinical studies on health, illnesses and ailments
Therapeutic Uses of Pulsed Magnetic Field Exposure: A Review
The Radio Science Bulletin No. 307 (December 2003), by Noami M. Shupak.
Scientific-Articles-Abstracts
Abstracts of various scientific articles on PEMF topics and studies, including references

---
Articles by From the Desk of Hermina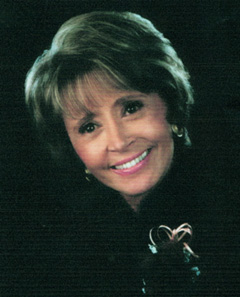 Hermina Danneil is a PEMF Expert for low frequency MRS devices with fourteen years theoretical and practical experience. She is fluent in German and English. Hermina has served as an International Promoter for over twenty years, exchanging cultural, educational, economical and medical programs between the US and Germany. In this capacity, she received numerous international awards.
Hermina obtained her diploma in energy medicine (pulsed magnetic field therapy) and ten individual MRS certificates during a four and half year educational period in Europe under the guidance of renowned MRS scientists and doctors:
Collection of articles, blogs, hints & tips. An excellent companion to both resellers an users of any MRS system
Hints & Tips
Following Hints & Tips are applicable mostly to iMRS system
Application Principles When Incorporating MRS
Most important basic rules to optimize treatment success
Basic Rules for Selecting Field Strength for Local MRS Application
Importance of application DURATION. Should MRS be interrupted
MRS compatible with medication and vaccination- MRS
MRS – Placebo— PEMF – Studies and Testimonials
General & Lifestyle
Biological changes due to magnetic fields
ESOTERIC– Magnetic Field of the Earth
"Every patient carries her or his doctor inside" (Albert Schweitzer)
Brainstorm your Brain with A – Z Brain Boosters and the Benefit of PEMF
PEMF accompanied by Sound-Light-Relax Therapy
MRS – vitalizing, balancing the autonomic nervous system, stress reducing – A TRIANGLE OF HEALTH
MRS – PREVENTIVE – Tribute to our cells
Increased Cell Potential through RESONANCE – SCHUMANN WAVES – YANG AND YIN THERAPY
Frequencies of Health within the Speed of Light
Explore the CONSCIOUS and SUBCONSCIOUS in conjunction with PEMF
Magnetic Field Therapy beneficial for Police Dogs and their "Masters"
For Specific Treatments
MRS in Acupuncture and Reflexology
Everything we need to know about MRS and cancer
Orthopedics and the Use of Magnetic Fields
MRS protecting Diabetics from further complications
MRS in the field of Respiratory Ailments
MRS in the field of Opthalmology
MRS in the battle against ALLERGIES
Magnetic Field Therapy – Supporting Orthodontics and Dentistry